Rates
Pricing may vary depending on type of work required. All orders carry a 4 hour minimum per worker ordered. Here is our base pricing for one worker...
Day Labor = $20 per hour - Unskilled labor.
Skilled Labor = $40 per hour - Skilled labor (i.e. carpenter or handyman with tools).
Cleaning Help = $20 per hour - Cleaning supplies not included.
Yard Help = $20 per hour - Yard tools not included.
Moving Help = $25 per hour - Moving supplies not included.
How To Order
To place an order
click here
or call us at
678-861-4310.Hours: 8am to 6pm
Powered by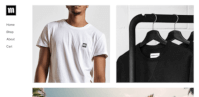 Create your own unique website with customizable templates.